2017/10

INFORMATION
United States Launch of MDNA SKIN,
a Skincare Brand Developed in Collaboration with Madonna
MTG Co., Ltd.*, the internationally renowned Japanese parent company to a host of beauty and wellness brands, launched the skincare brand MDNA SKIN in the United States on Tuesday, September 26, 2017. MDNA SKIN is a collaboration between MTG and our joint development partner, Madonna. *Head Office: Nagoya, Aichi; Representative Director & President: Tsuyoshi Matsushita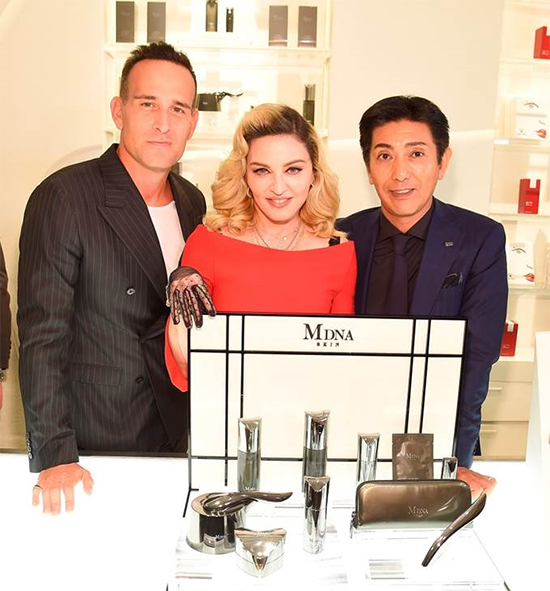 MDNA SKIN originally launched in Japan in February of 2014, and has since been rolled out to department and specialty stores, duty free shops, and e-commerce sites in the Asian market.
To commemorate the launch of MDNA SKIN in Madonna's home country of the United States, a press event was held in New York on September 26, 2017.

Representative Director Matsushita opened the press conference with a short introduction, after which Madonna explained her aspirations for the brand and her commitment to its product development.
The press conference was followed by an interactive event with Madonna and Mr. Matsushita at the Madison Avenue flagship of Barneys New York, the United States department store that opened the first MDNA SKIN counter.

MDNA SKIN is entering the American market through its own online store in addition to Barneys New York department stores in New York and Los Angeles. MTG plans on using its American presence as a basis for expansion into the European market.

ith the concept of United Beauty at the heart of the brand, MDNA SKIN will continue to evolve in order to help people around the world discover their own intrinsic beauty.
■About the MDNA SKIN Brand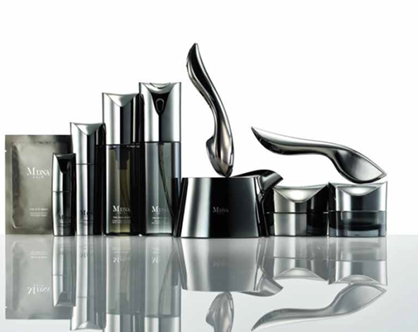 MDNA SKIN was founded in 2014 by the coming together of three great M's: global music icon Madonna, the internationally renowned spa destination of Montecatini, Italy, and MTG, a Japanese beauty and wellness company with a passion for innovation and technology. The brand is committed to providing skincare solutions that inspire people all over the world to shine brightly with a bold intrinsic beauty that defies convention and transcends age, race, gender and nationality.
[Inquiries regarding this content]
MTG Co., Ltd.

Kato / Otsu,
PR & Advertising Group,
BEAUTY Marketing Section,
Planning & Development Department
TEL: 052-481-1269 FAX: 052-481-5090
Email: mtgpr@mtg.gr.jp