2018/01

INFORMATION
A brand born from technology and fashion,
the

McLEAR

smartring enables cashless payments with style.

MTG Co., Ltd.,*1 has partnered with McLEAR Ltd.*2 to launch a brand of fashionable ring-shaped wearable devices that enable cashless payments when waved over a terminal. McLEAR officially launched in the United States on January 23, 2018.
*1: Headquarters: Nagoya, Aichi; Representative Director & President: Tsuyoshi Matsushita
*2: Headquarters: United Kingdom; CEO: Joseph Prencipe
MTG is proud to add McLEAR to its family of innovative brands. McLEAR will leverage MTG's expertise in product development, production, branding, and marketing. Meanwhile, MTG will roll out McLEAR to multiple generations, territories and industries as a brand that makes smarter lifestyles a reality for people around the world - thereby creating a whole new culture.
It is believed that cashless payments will bring about significant economic benefits. In Tokyo alone, a 20% increase in cashless payments has been projected to deliver economic benefits approximating 2.2 trillion yen. *3 It also is drawing expectation among A growing number of shops and restaurants are looking to cashless payments as a way of enhancing bill payment efficiency and covering for shortages of staff.
*3: Source: The Nikkei The economic benefits of wealth-generating cashless payments - 2 trillion yen in Tokyo
Through the rollout of McLEAR, MTG will contribute to the creation of a new market, generate significant economic benefits, nd revitalize all of society on a global level.
The product has been available for pre-order in the United States since January 23, 2018. Plans are currently underway to launch in the United Kingdom next, and in Japan by 2020.
The global banking industry recognizes that smartrings are a far more efficient payment option than credit cards, which have until now dominated the cashless payment market.
BankWest of Australia has already signed a transactional agreement with McLEAR, while several other international banks are clamoring to follow suit.

A fusion of innovative technology and must-have fashion, the McLEAR brand brings a whole new level of excitement and joy to everyday life with its ring-shaped wearable device that enables cashless payments.

This functional and fashionable smartring is waterproof, can be worn all the time, and never needs charging. When your hands are full or you're busy playing sports, making payments with a smartring is far easier than having to pull out your wallet or smartphone.
McLEAR's smartring technology contains a wealth of possibilities beyond cashless payments. As this state-of-the-art brand continues to develop, a growing number of McLEAR products will be introduced to the global market.

[Product Overview]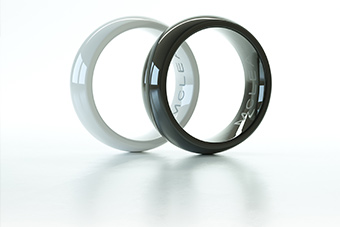 Price: $139 USD
Sizes: 20
Colors: Black, White
Launch Date: January 23, 2018
Pre-order:
https://mclear.com
■McLEAR named main sponsor of the GRAMMY Awards Official Backstage Gift Lounge!
McLEAR was the main sponsor of the Official Backstage Gift Lounge at the 60th Annual GRAMMY Awards ceremony, which was held on January 27, 2018 in New York City. The Official Backstage Gift Lounge provides a carefully curated selection of the world's trendiest items to Grammy nominees, music legends and executives from the international music industry. McLEAR made its media debut in the Official Backstage Gift Lounge, where an interactive display allowed guests to experience the smartring's capabilities for themselves.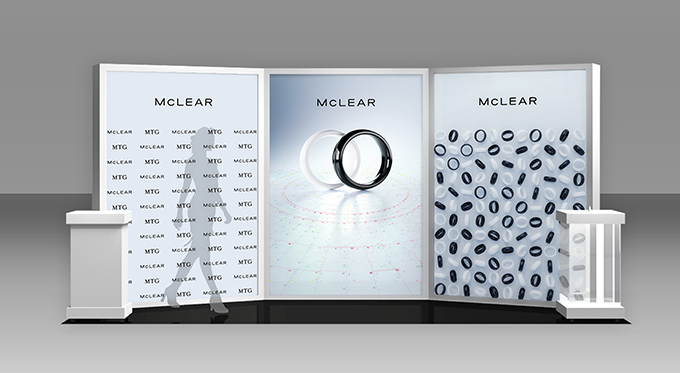 ■McLEAR Ltd. Company Overview
Senior Executive: Joseph Prencipe
Location of Headquarters: Upper Swain Royd Farm, Wilsden Road, Bradford, West Yorkshire, BD15 9AD, United Kingdom
Business Description: Manufacturing and sales of wearable payment devices
[Inquiries regarding this content]
MTG Co., Ltd.
McLEAR personnel
Yanagisawa
TEL:03-5623-2650 FAX:03-5623-2651
Email:
info@mclear.com