Global
MTG is expanding on a global level in order to become one of Japan's leading companies
– and to share the invaluable craftsmanship of Japan with the world.
As we maintain our rapid domestic growth in Japan, we are moving boldly into the international marketplace.
Targeting by Country and Region
Leveraging the knowledge and experience gained from our successful business model in Japan, MTG is making a name for our brands overseas.
The primary targets of our global marketing strategy are the United States, China and Europe.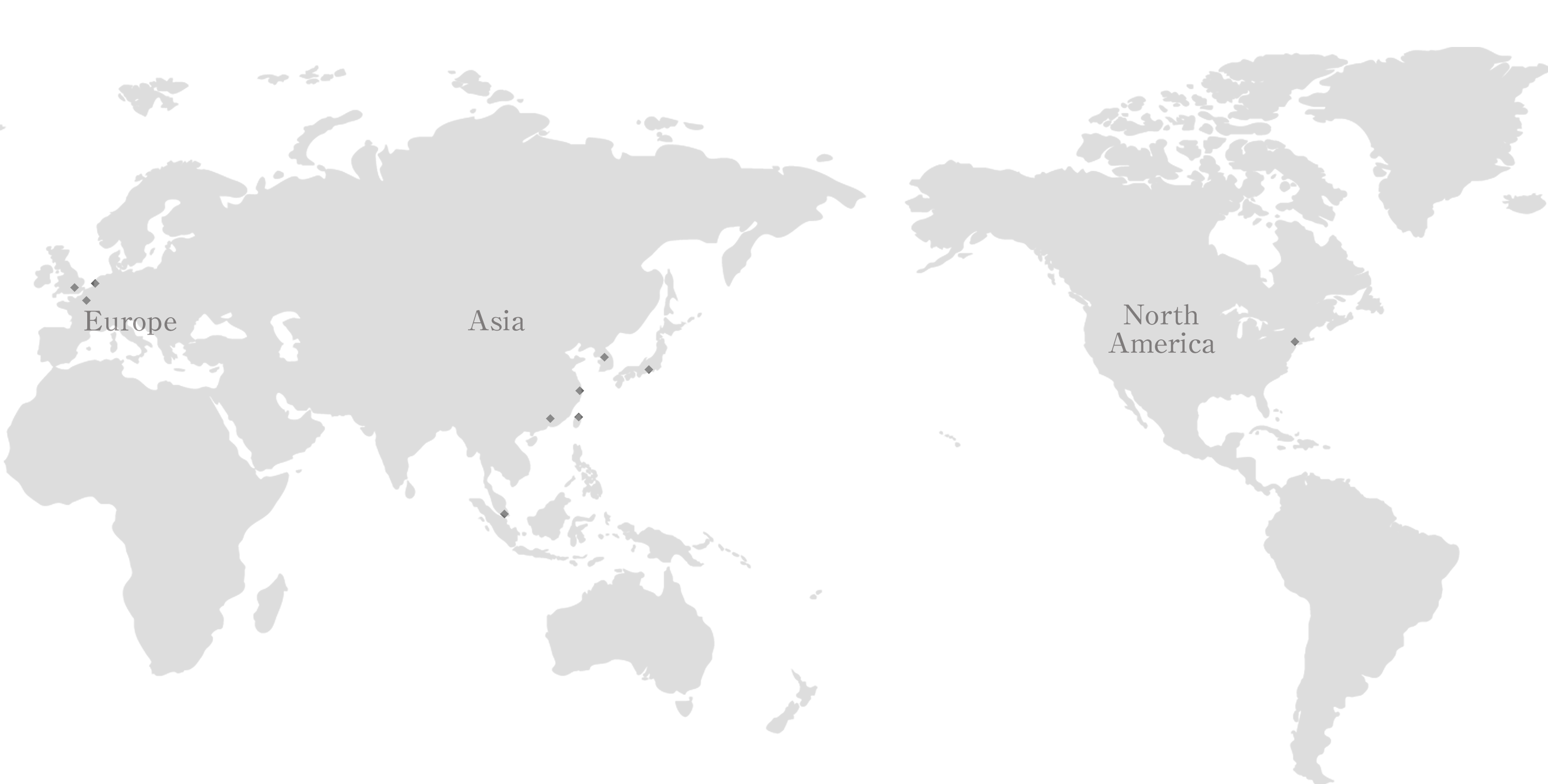 Multiple Channels,
Multiple Strategies
MTG operates through multiple sales channels, including e-commerce sites, brand stores, department stores, specialty stores, and travel retail outlets such as duty-free shops in major international airports and metropolitan areas.
The selection of these channels is crucial to our global sales strategy.
For every country and region, there are different cultures, lifestyles and needs. In response, MTG develops targeted marketing strategies for each area.
Partner Companies
To further the global impact of our brands,
MTG draws on the strengths of our partner companies in every distribution channel.
To expand our business in the American, European and Chinese markets, we work closely with specialty and department stores.