Track Record
Since its establishment in 1996,
MTG has applied a consistent philosophy to the development of all brands.
The success of our methods is reflected by the growth of brands
like ReFa, SIXPAD, MDNA SKIN, and Kirala.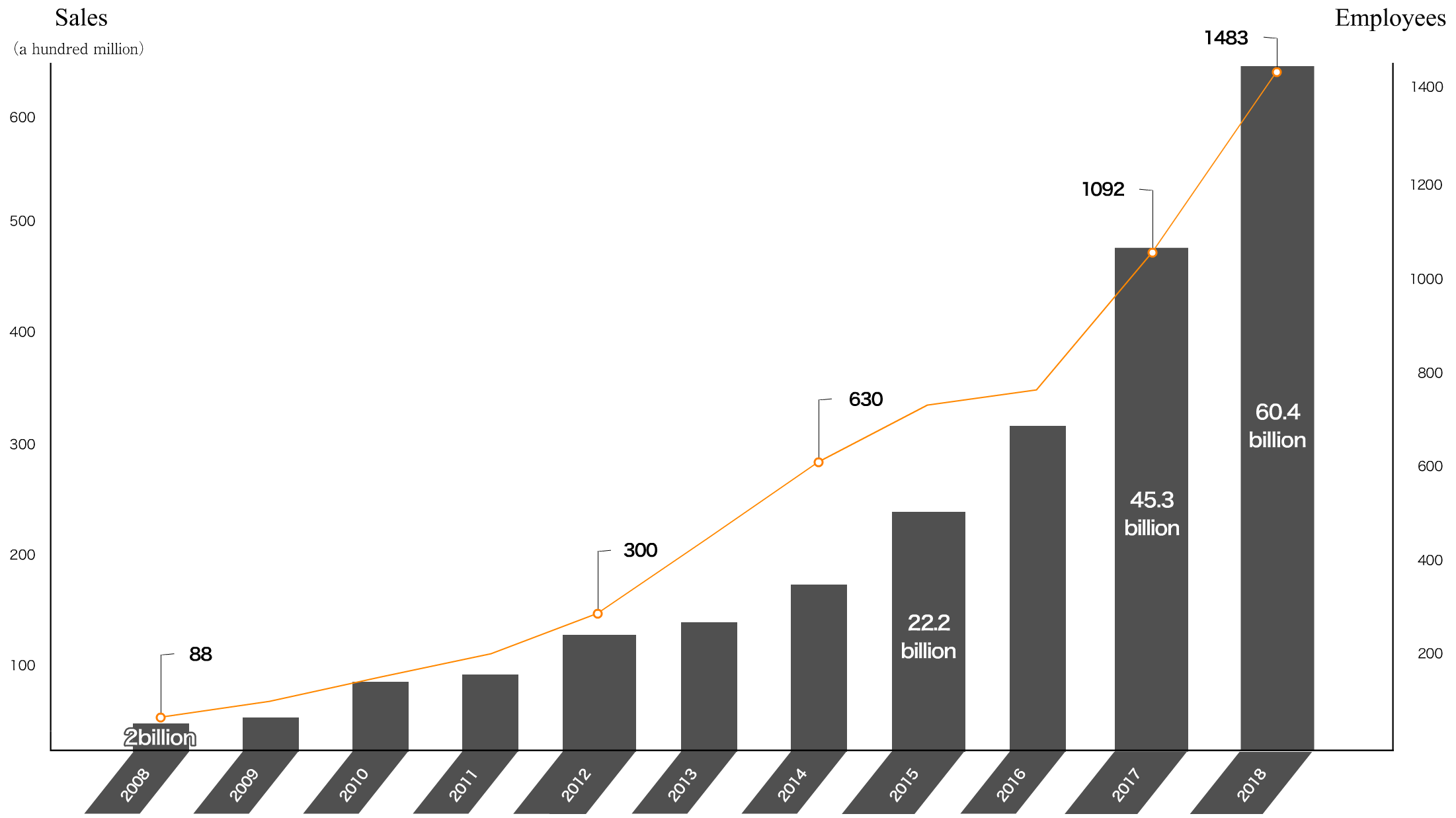 The number of employees at MTG has grown from just three when the company was founded in 1996 to over 1,000 in 2017.
Since 2008, our sales have increased thirtyfold.
A strong organization with a proven track record, MTG is committed to continuing our campaign of rapid global expansion for the foreseeable future.