Intellectual Property
Anti-counterfeiting measures and intellectual property There is no MTG product,
which can be reproduced perfectly without the supervision of MTG engineers.
Counterfeit products that lack verifications of safety and effectiveness have flooded the world.
We are focused on asserting our intellectual property rights and on anti-counterfeiting measures in order that customers receive only genuine products; the fruits of MTG's technology.
We will continue to commit ourselves multilaterally to protecting the beauty and health of our customers.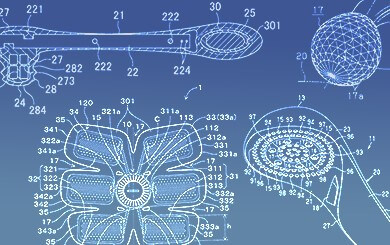 Intellectual Property
With its diverse range of brands, the ways in which MTG is being affected by counterfeits is diversifying.
We work to eradicate counterfeit products in order to protect our consumers and the efforts of our engineers,
not simply to win a fight. As part of these measures, we acquire a number of patents which assert the exclusivity of our ideas.
Furthermore, we also invest great energy into preserving important rights,
such as design rights to protect our designs and trademarks to protect our brands.
No. of cases filed Approx
4780
0123456789cases
As of October 2022
Notice regarding anti-counterfeiting measures and intellectual property
---
Precautions against counterfeits
Raid, Litigation and Confiscation Examples
FAQ
Please read the FAQ page. If you have further anti-counterfeiting related questions,
send us an e-mail using the mail form below.