Intellectual Property and Anti-Counterfeiting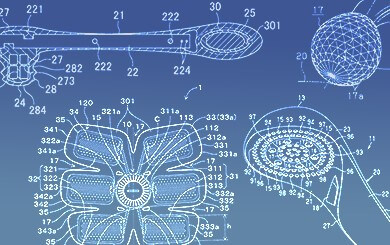 Number of Applications:
4,700 cases
(cumulative)
As of October 2022
Including abandoned cases
Intellectual property activities are essential to protect MTG's business, brand, and products.

Properly safeguarding intellectual property generated during research and development and actively utilizing the created intellectual property rights are our mission, and anti-counterfeiting efforts are part of it.

We will continue to work on intellectual property activities, always respecting the intellectual property rights of others, to ensure that our customers can use our products with confidence.
Notice Regarding Intellectual Property and Counterfeit Measures
List of Announcements
Initiatives Against Copies and Counterfeits
From Warnings to Lawsuits:
Utilizing "Intellectual Property Rights"

---
---
Caution Regarding Fraudulent Websites
Caution Regarding Copy Products
Cases of Seizures, Lawsuits, and Injunctions
FAQ
For inquiries about anti-counterfeiting measures, please review the frequently asked questions
and use the email form below.