2023/03

PRODUCTS

RELEASE
Introducing the Innovative Neck and Shoulder Support Pillow
Developed in Collaboration with an Orthopedic Surgeon
Relieve the Strain on Your Neck and Shoulders for a Refreshing Awakening.
NEWPEACE Pillow Release
We are pleased to announce that the total sleep solution brand 'NEWPEACE,' developed by MTG Co., Ltd. (Headquarters: Nagoya, Aichi, President: Tsuyoshi Matsushita), will release the orthopedic surgeon-approved neck and shoulder support pillow "NEWPEACE Pillow Release" on May 17th. Pre-orders will be available from March 2nd, 15:00, at MTG ONLINE SHOP Rakuten Marketplace Store.
In order to provide a new pillow for those who have not been satisfied with conventional ones, "NEWPEACE" has focused on three essential elements: "Material," "Shape," and "Height." With the guidance of medical professionals, we have developed the "MELTLAST™" material, a revolutionary "opposing resilience" foam, and an exclusive "3D Double Arch Shape" to alleviate strain on the neck and shoulders. This orthopedic surgeon-designed pillow aims to transform the way we sleep.
Material:
Introducing the new "opposing resilience" urethane foam, "MELTLAST™," which is soft yet provides substantial support.
Traditional pillows predominantly featured memory foam with a soft, embracing feel or high-density foam for robust support. Each type had its own pros and cons. NEWPEACE has focused on the critical pillow element of "material." We have developed the innovative "opposing resilience" urethane foam "MELTLAST™," which combines features desired in pillows, such as fit, support, and breathability. This new material ensures a better sleep experience, introducing an innovative element to sleep.
MELTLAST's 3 Key Features:
•Fit: Gently envelops for an exceptional fit.
•Support: Offers appropriate support according to body contours, enabling ease of movement during sleep.
•Breathability: Features air circulation, preventing heat buildup and discomfort.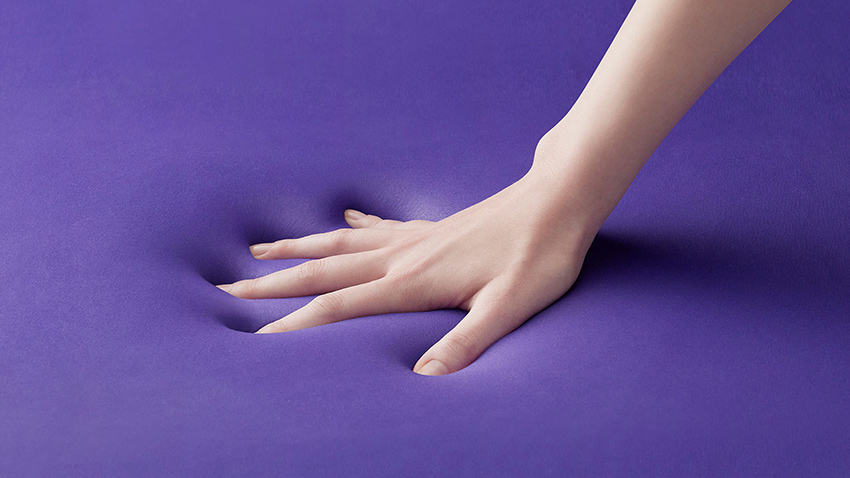 •Fit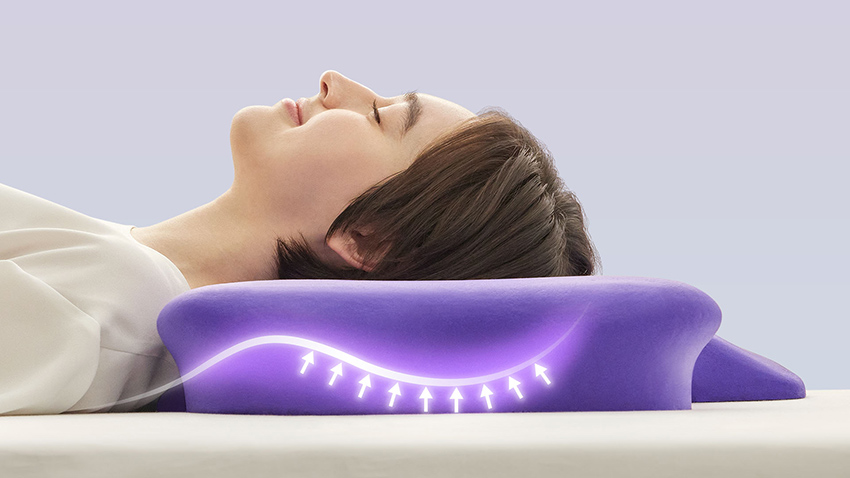 •Support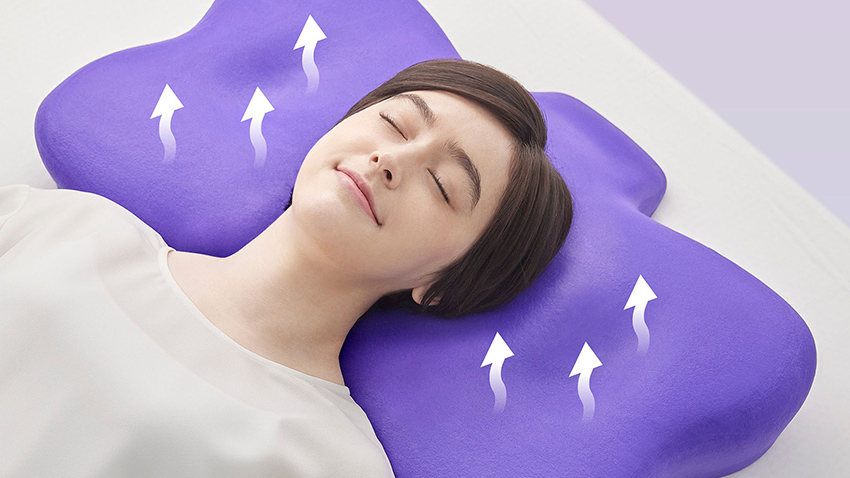 •Breathability
Shape:
A unique shape designed under orthopedic supervision to alleviate strain on the neck and shoulders.
Many individuals have expressed dissatisfaction with traditional pillows, often due to discomfort in the neck and shoulders. Addressing this concern, NEWPEACE has developed the 3D Double Arch Shape, guided by orthopedic and spinal cord specialists, to fill the gaps around the neck and back, providing support for sleeping posture. Through alignment confirmation using CT scans, we pursued an ideal shape and incorporated a reversible design for personalized neck support preferences.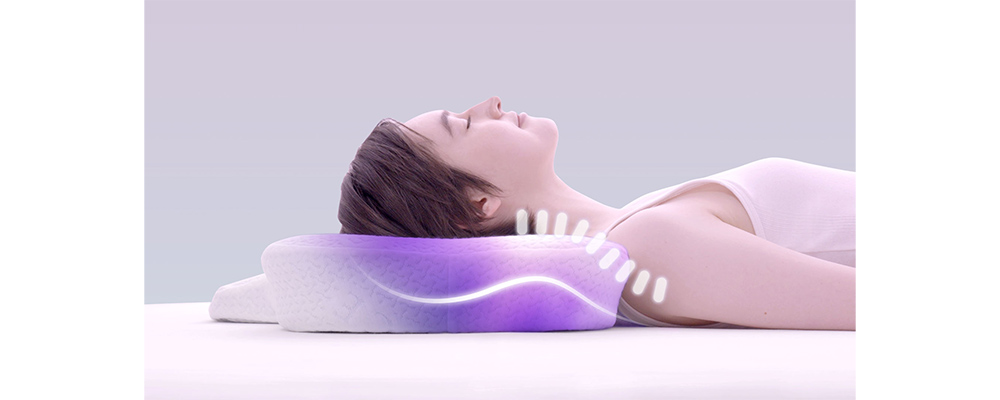 •Neck Support:
Fits seamlessly from head to back, supporting the correct arch of the neck.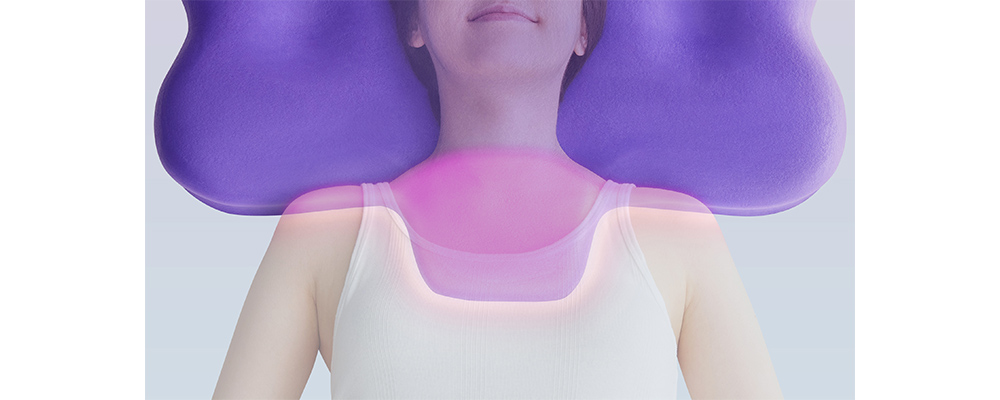 •Shoulder Support:
Supports the space between the shoulder blades, promoting a comfortable sleeping position with minimal strain.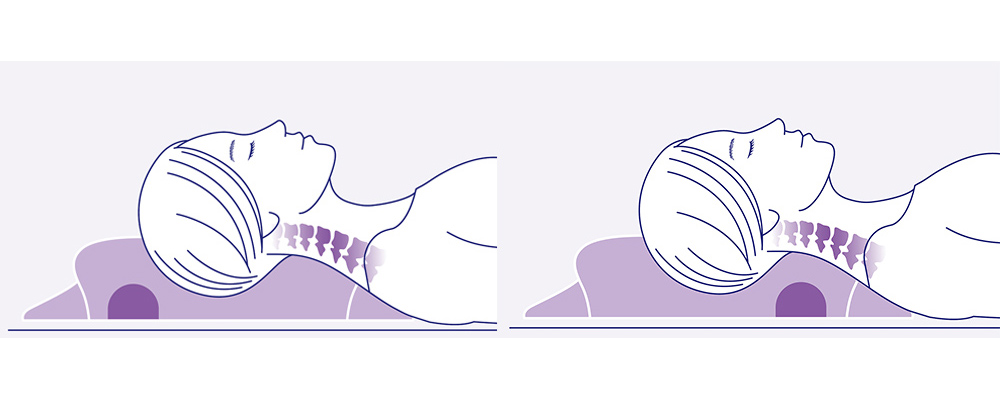 Versatile 2-way design for both upper and lower use. Incorporating a firm core material where the neck rests allows you to choose the level of neck support when using it in different orientations.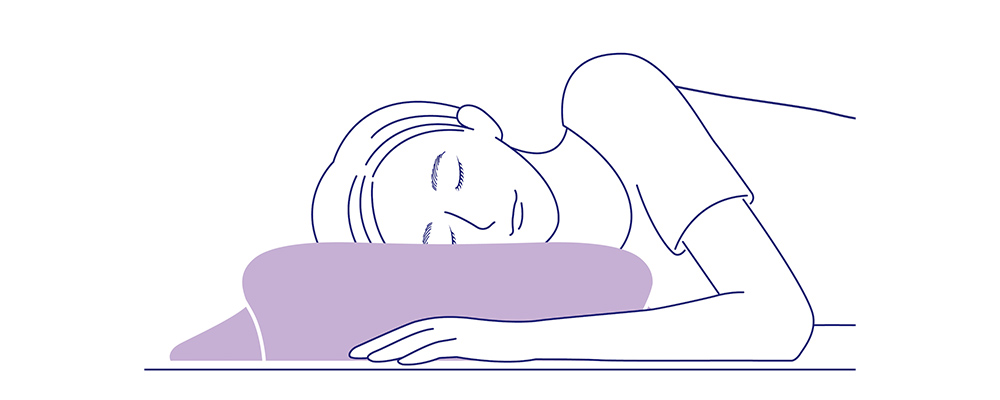 Adequately accommodates side sleeping. By elevating both sides, it ensures a snug fit to the body even when tossing and turning.
A specialist in spine and spinal cord surgery, internationally recognized pioneer in minimally invasive spinal fusion surgery (MISt).

Orthopedic surgeon and spine specialist, Dr. Kouji Sato.

1983 / Graduated from the School of Medicine, National University of Tokushima.
1989 / Joined the spine and spinal cord division at Nagoya University Medical Department.
1999 / Appointed Chief of the Orthopedic Surgery Department at Nagoya Second Red Cross Hospital.
2014 / Became a Clinical Professor at Nagoya University.
2018 / Joined the Japanese Red Cross Society Aichi Medical Center, Nagoya Second Hospital.
Height:
Pursuing optimal fit with the "Adjust Pad" height adjustment feature.
Each person's head shape and neck curve are unique. Mismatched pillows often result from misalignment with these individual contours, as well as changes in bedding and body shape. Therefore, NEWPEACE includes an adjustable "Adjust Pad" to accommodate different height preferences.
Adjusting the height to one's comfort not only reduces strain on the neck and shoulders but also ensures a comfortable sleep.
Conventional experiences of purchasing a seemingly fitting pillow, only to find it uncomfortable at home, often stem from differences between store and home mattresses or futon firmness. This NEWPEACE pillow, developed to cradle the body while providing firm support with the "opposing resilience material," supports temperature regulation and a snug fit to the neck and shoulders. It aims to offer an ideal pillow for a comfortable sleep.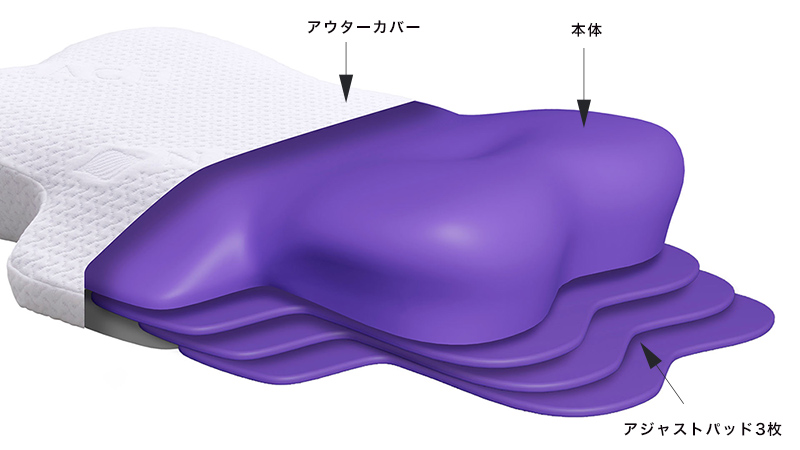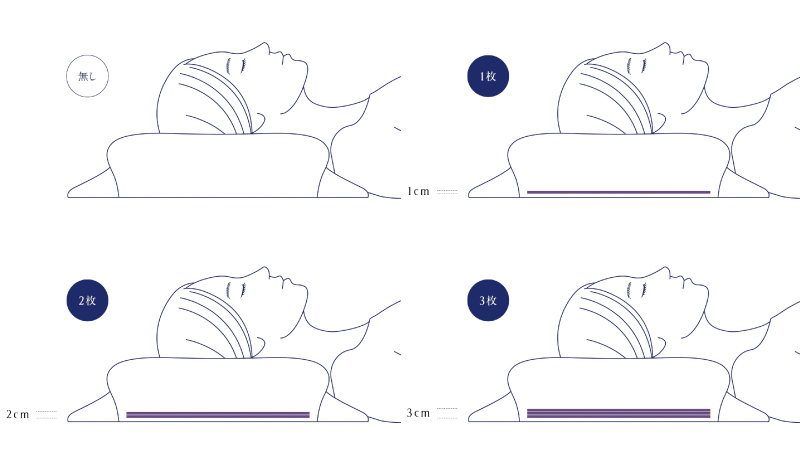 Product Specifications: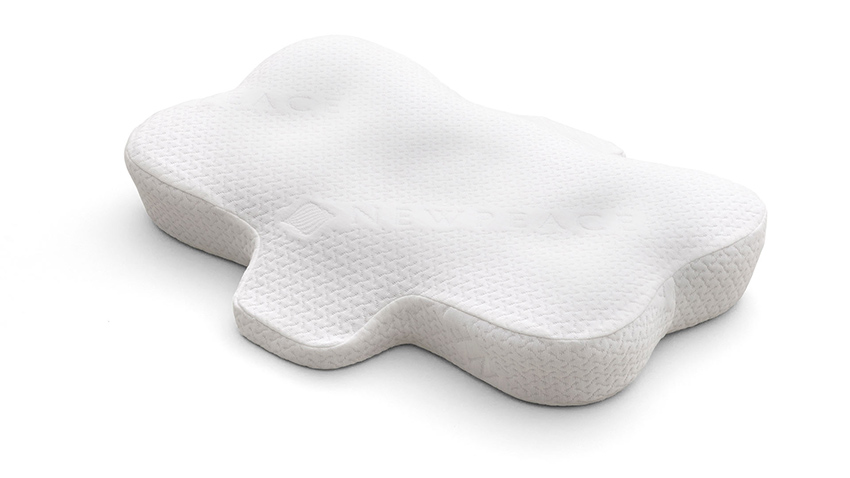 Product Name: NEWPEACE Pillow Release
Release Date: May 17th, 2023 (Wednesday)
Material: Core: MELTLAST™ (Urethane foam) Inner Cover: 95% Polyester, 5% Polyurethane Outer Cover: 65% Polyester, 35% Rayon
Included: Outer Cover (1), Adjust Pad (3), User Manual (1)
Price: 14,850 yen (Including tax)
Outer Cover Specifications:
Product Name: Outer Cover for Pillow Release
Release Date: May 17th, 2023 (Wednesday)
Material: 65% Polyester, 35% Rayon
Price: 2,970 yen (Including tax)