Quality Assurance Activities
Our mission at MTG is to not just to exceed the expectations of our beauty and wellness customers; we want to wow them.
As such, we believe that the quality and safety of our products are of paramount importance.
In the interest of delivering safe products of excellent quality, we work to ensure reliability at every stage, from development to after-sales service.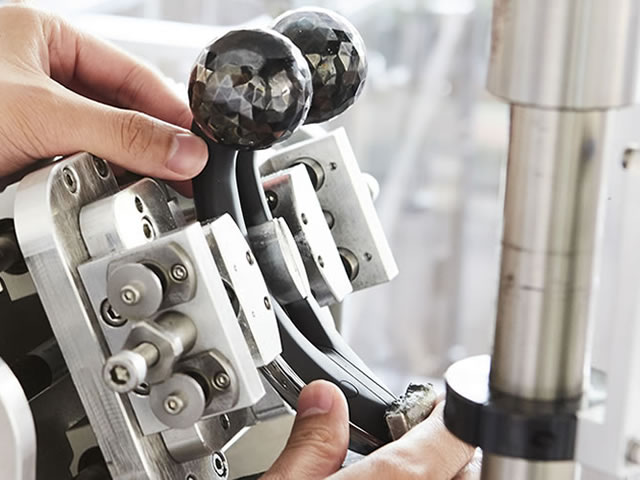 The Structure of our No-compromise R&D System
MTG retains as Development Advisors a large number of engineers who are renowned in Japan.
The Advisory Committee, our internal group of Development Advisors composed of individuals who have led the engineering departments of major manufacturers, is a high standard organization that has no parallel in any other companies, and is a source of great pride.
Furthermore, in order to achieve excellence in all aspects, whether it be planning, development, design, or quality, we have set up Review Boards for each step of the development process. With external professionals including our advisors checking our processes, and through applying past lessons learned to our products, we work to continually improve the quality.
Establish Design Specifications

Basic Design

Detailed Design

Design Review Board

Mold Ordering and Design

Trial Assembly

Product Review Board

Mass Production Trial

Evaluation Test

Production Review Board

Mass Production

1st Lot Assessment Board

Release
Speedy Implementation of Customer Feedback into Improvement Initiatives
Every week we hold a Joint Quality Meeting, which pulls relevant people from our Customer Service Center, Product Development Department and Quality Assurance Department; the group hears the comments we receive from customers about our products and services and we work to reflect them quickly, appropriately and faithfully in product development and alteration.