2022/02

PRODUCTS

RELEASE
Sales of "ReFa BEAUTECH(Beauty-tech) DRYER PRO"
and "ReFa BEAUTECH FINGER IRON" Expanded.
Department stores will begin handling these products from February 9, 2022 (Wednesday) due to their popularity.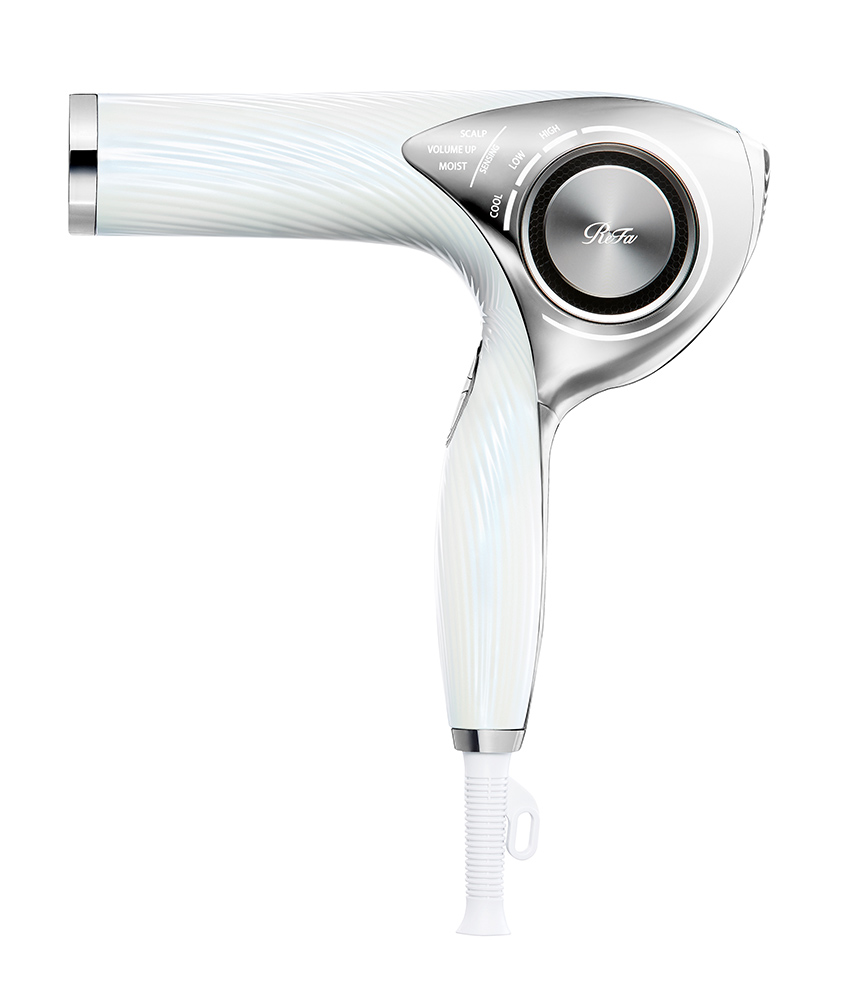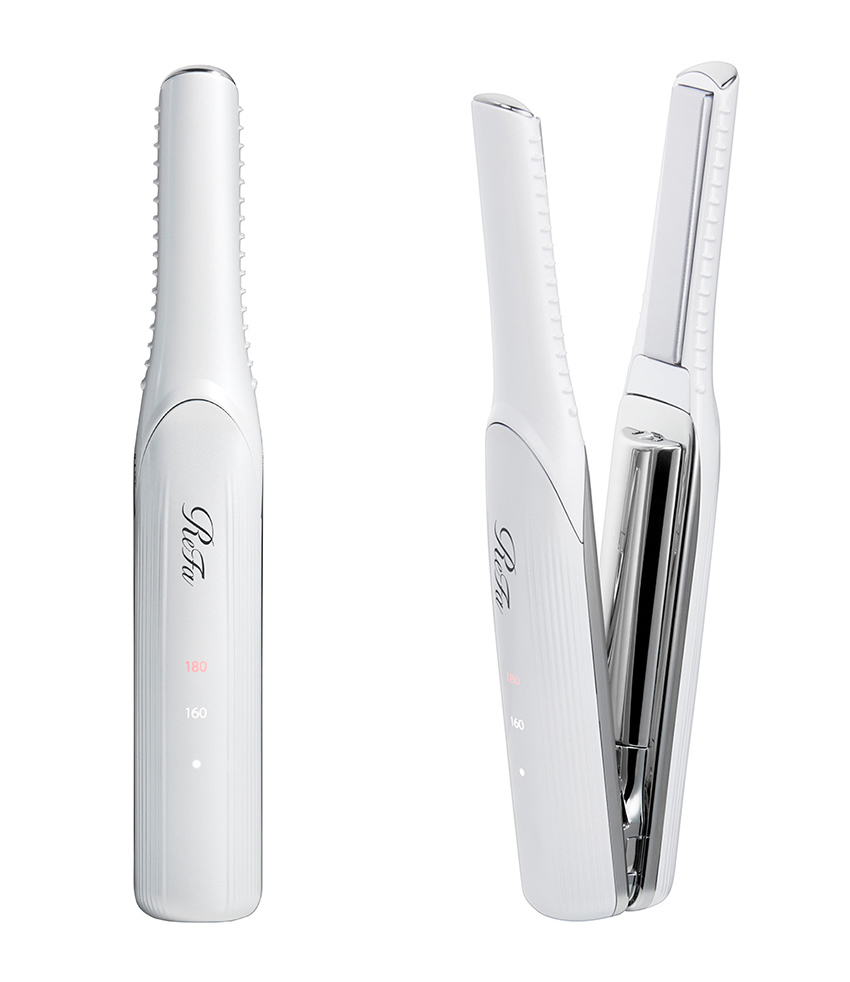 MTG Co., Ltd. (Headquarters: Nagoya City, Aichi Prefecture; President: Tsuyoshi Matsushita) announced today that it will begin selling the ReFa BEAUTECH DRYER PRO and ReFa BEAUTECH FINGER IRON from the ReFa brand, which are now available at hair salons in advance. "ReFa BEAUTECH FINGER IRON" will be available at department store counters nationwide*, ReFa BOUTIQUE OMOTESANDO, and ReFa SHOP from February 9, 2022 (Wednesday), in response to customer demand. The product will also be available on the official e-commerce site from early April 2022.
ReFa BEAUTECH DRYER PRO and ReFa BEAUTECH FINGER IRON are part of the ReFa BEAUTECH series, which focuses on the techniques used by hair stylists. The products were jointly developed with more than 20 hair salons to reproduce the blow-drying and arranging techniques of hair stylists using technology so that anyone can easily reproduce styles that look as if they have just returned from a salon. Since its release, the product has been very well received, and some hair salons have reported that they are out of stock immediately after receiving the product. We have received many requests from customers to carry the product in department stores, directly-managed stores, and online, which is why we have decided to expand sales.
*Some stores do not carry the product.
■ Stores
[Stores]
Scheduled release date: February 9, 2022
Reservation start date: February 1, 2022
*Please refer to the following for stores that handle the product.
https://www.refa.net/store/
[Official e-commerce site]
Scheduled release date: Early April, 2022
Reservation start date: March 1, 2022 *Only at Rakuten Official Shop
MTG ONLINE SHOP:
https://www.mtgec.jp/shop/c/c1010/
MTG ONLINE SHOP on Rakuten:
https://www.rakuten.ne.jp/gold/mtgec-beauty/
■ Product Overview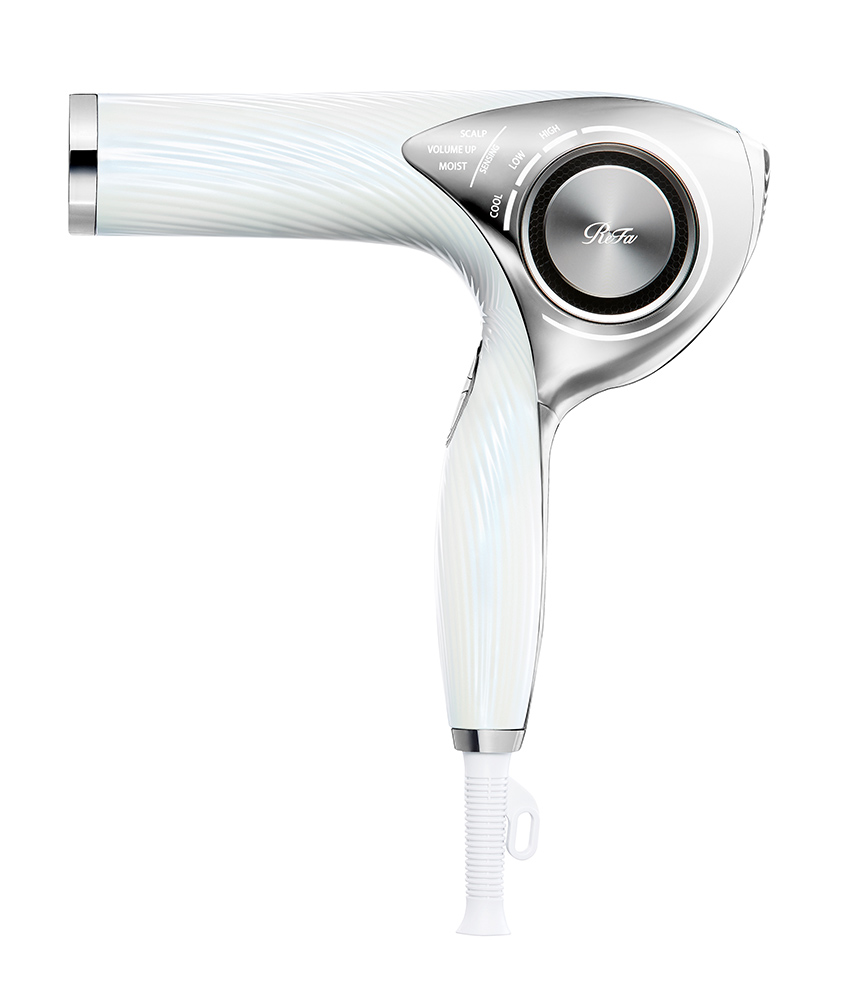 ■ Product Features
Two unique technologies that reproduce professional techniques
(1) Under 50°C for scalp
Professional sensing that automatically adjusts the under-60°C temperature for the tips of the hair.
The object sensor detects the temperature of the scalp and hair ends, and automatically switches between warm and cool air to keep the temperature below approximately 50°C for the scalp and 60°C for the hair ends. This protects the scalp and ends of the hair from heat damage.
(2) Hydro ions are generated from the dryer
The inside of the dryer is equipped with 99.9% pure high-density carbon and an ionizer.
By attaching a dedicated heater to the high-density carbon, it becomes warmer and radiates far-infrared rays.
*2 Comparison with our conventional ReFa BEAUTECH DRYER released in 2019 (based on our own research)
Dries and styles hair while protecting the scalp.
Drying the scalp thoroughly reduces waviness and flyaways, leading to manageable hair.
Prevents over-drying, leaving hair moist and shiny all the way to the ends.
After drying the scalp, dry the ends of the hair to condition the texture of each strand and make hair moist, soft, and shiny.
Fast and beautiful finish.
Using a dedicated mode, dry the hair in the same steps as professionals to achieve a fast and beautiful finish.
■ Product Overview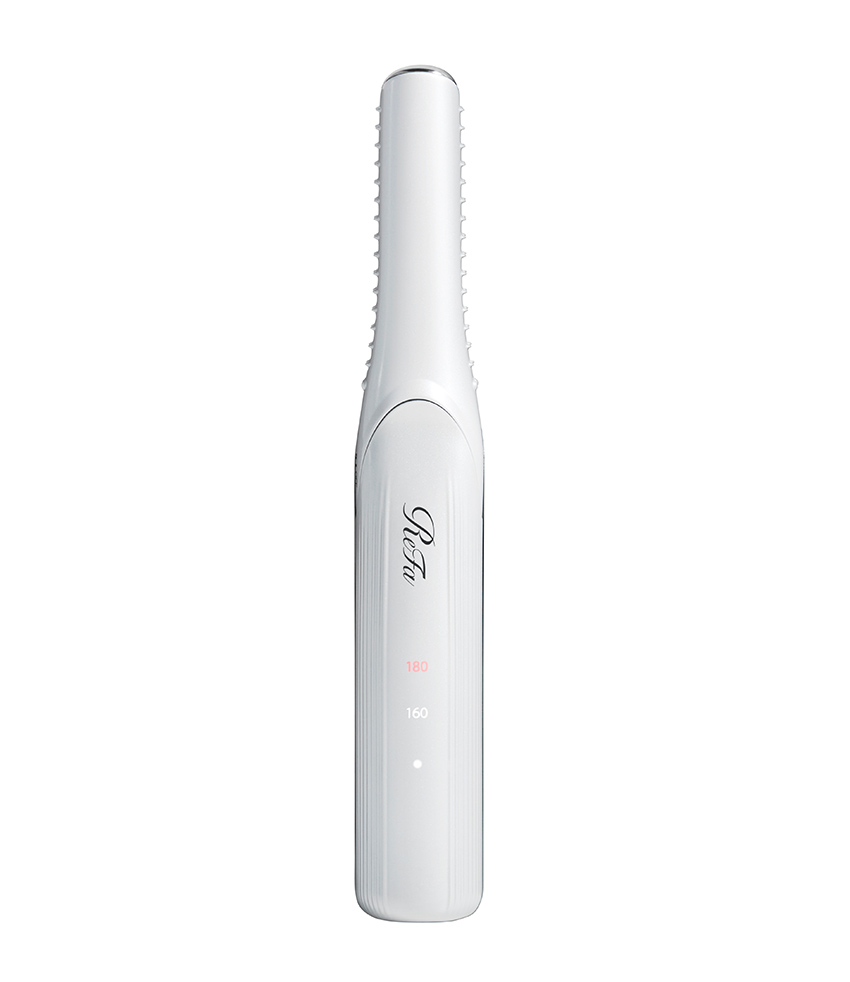 ■ Product Features
Unique technology to reproduce professional techniques
Fingertip-shaped carbon layer plate
The size and unique three-layer structure for a 1cm bundle of hair, which is the decisive factor for nuance, achieves an easy, beautiful, and damage-free finish.
Easy because it feels like fingertips
To make it easy for anyone to grab a 1cm bundle of hair, the plate was developed to be the size of a fingertip.
The plates are thin enough to easily fit between strands of hair, and the cushioning properties are carefully designed to reproduce the fingertip sensation.
Creating a beautiful shape
Carbon layer plates use high-density carbon as the base. It evenly transfers heat to the hair to create a beautiful shape.
Minimize damage
The carbon layer plate has a structure that prevents vapor explosion*3 and damage to hair due to its mild heat transfer. It allows styling while minimizing damage.
*3 An explosion phenomenon that occurs when water vaporizes when it comes into contact with a very high substance.
Ten functions in one machine. Professional-looking nuances can be achieved instantly.
ReFa brand website:
https://www.refa.net/