2022/03

PRODUCTS

RELEASE
From the SIXPAD Powersuit series, which eliminates the need for gel sheets,
The first innovative EMS suit for home use that can even train the back muscles!
Combination of full-body exercise and core training in a single suit.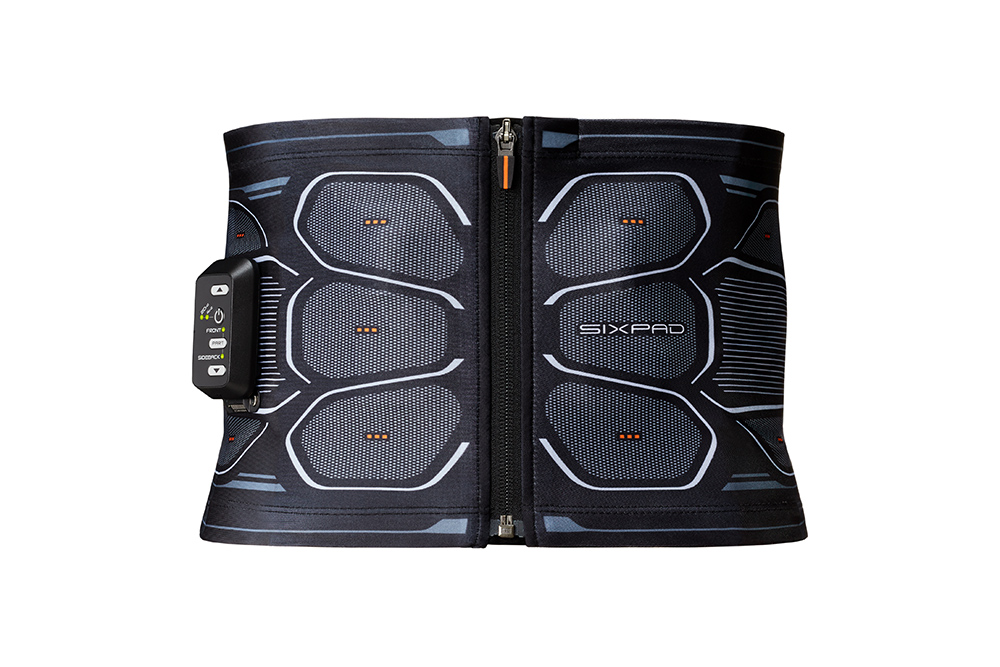 SIXPAD, the EMS-centered training brand of MTG Co., Ltd. (Head Office: Nagoya City, Aichi Prefecture; President: Tsuyoshi Matsushita), has launched the first home-use* "SIXPAD Powersuit" from the SIXPAD Powersuit series, which enables EMS training without gel sheets, and is capable of training the abdominal area and back muscles simultaneously. SIXPAD Powersuit Core Belt," which can train the abdomen and back muscles at the same time, will be released on April 27, 2022.
This advanced EMS suit is a higher-end model of the "SIXPAD Powersuit Abs" released last year, and enables "hybrid training" combining EMS training with aerobic exercise such as running and muscle training.
The product is also a high-end model of "SIXPAD's" EMS suit.
■ "Powersuit" series that can be energized with water
The SIXPAD Powersuit series is a series of suits that can be powered by water alone, without the gel sheet that was necessary for conventional EMS models. The "SIXPAD Powersuit Abs" for abdominal muscles and the "SIXPAD Powersuit Hip & Leg" for hips and thighs were introduced last year and received such a great response that they were temporarily out of stock after only three weeks on the market.
"Eledyne" is an innovative electrode that replaces the gel sheet with a unique fabric electrode, which uses an ancient dyeing technique and a special process to make the fiber conductive. Since the electrode does not use any gel sheets or metals, it can be washed in a washing machine at home after use. No matter how much you sweat, you can always keep it clean.
The product provides comfortable support from the time you put it on to training by pursuing a snug fit, lightness, and elasticity that moves flexibly along with your body's movements.
■ Development Background
We have received many requests from our customers to strengthen their back muscles, which are the antagonist muscles of the abdominal muscles, such as "I want to train them in a well-balanced manner together with the abdominal muscles" and "I want to strengthen my back muscles, which are easily burdened by the lower back," and had been considering developing this product since the launch of SIXPAD.
However, there were many issues to be addressed from various perspectives, including ease of use, ease of attachment, functional safety, adhesiveness of the material, and running costs for the gel sheets. The development of Powersuit, which uses the cloth electrode "ELEDYNE," cleared the issues and accelerated development. The "SIXPAD Powersuit Core Belt" was born after more than five years of trial-and-error efforts to adjust the fit to the shape of the back and waist and the placement of the electrodes in 1 mm increments.
■ Product Features
The product is equipped with a 20Hz mode for 23 minutes that efficiently strengthens the abdominal area and back muscles, and a 4Hz mode for 30 minutes that can be used in combination with stretching and exercise.
The two modes can be selected according to your objectives for an efficient workout.
1) 2 modes for efficient training of abdominal to back muscles
20Hz mode for efficient muscle training (23 minutes)
Equipped with a 23-minute auto program once a day that uses 20Hz for efficient training. Exercise intensity increases step by step over time, automatically switching from warm-up to training and cool-down, and automatically turns off when finished.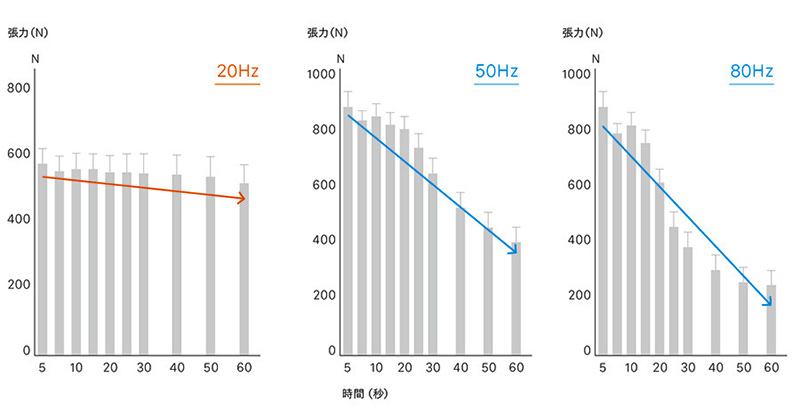 Reference: Moritani et al. Exp Neurol 88:471-483,1985
20Hz is an efficient frequency for muscle training
SIXPAD has been developed in collaboration with Professor Emeritus Toshio Moritani of Kyoto University, who has studied EMS for over 40 years and is a world authority on EMS.
Professor Emeritus Moritani focused on the mechanism of muscle development and found that the frequency at which muscles can be trained efficiently is 20Hz.
When frequencies higher than 20 Hz are used, muscle tension decreases in approximately 60 seconds. This means that the muscles are unable to meet the neurophysiological requirements and the training effect becomes less desirable.
It was concluded that 20 Hz maintains tension over time, allowing for continuous and efficient training.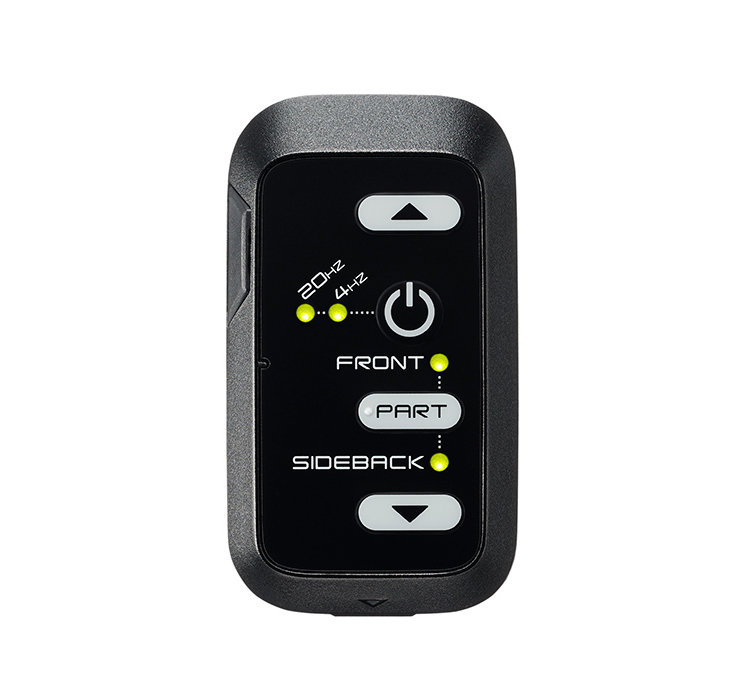 4Hz mode suitable for use with warm-up, cool-down, and stretching (30 minutes)
Equipped with a 4Hz mode that provides constant stimulation, enabling more comfortable use in combination with warm-up, cool-down, and stretching while approaching with EMS.
Level changeable for each training area
EMS levels can be changed for the abdomen and flanks to back, allowing you to adjust to your preferred experience. 2.
2) unique fabric electrodes "Eledyne" that can be energized with water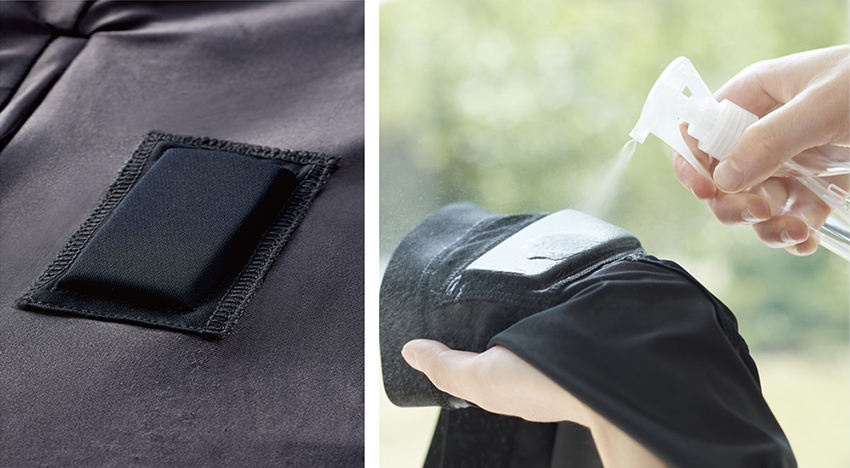 SIXPAD's unique technology is based on an ancient dyeing technique, and conductive fibers are made into electrodes by a special process.
By wetting the electrode thoroughly with water, it combines stability that allows the electrode to be energized for a long period of time, safety that allows the wearer to wear it with peace of mind because it is made of cloth, and durability that resists deterioration even after repeated washing.
3) Material designed for body fit and elasticity
Materials that fit all body types and stretch flexibly as the body moves are used.
By adjusting the thickness of the fabric in the waist area, it provides a sense of support and a secure fit from the stomach to the waist. The electrodes are less likely to shift during training, making it safe and comfortable to use.
4) Machine washable after training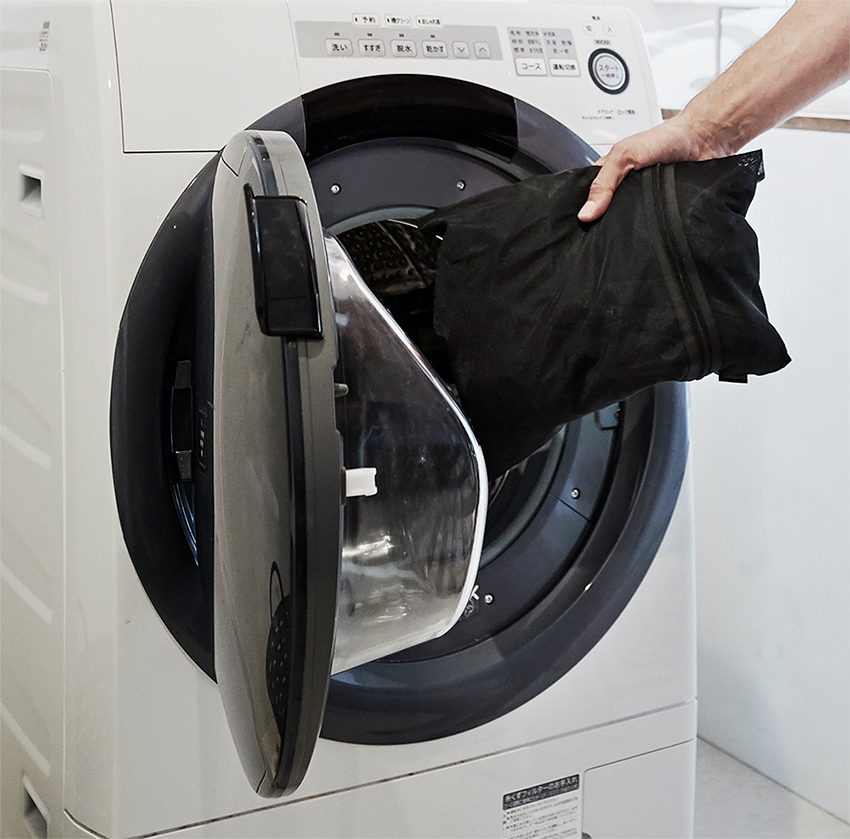 After training, the product can be machine-washed in the provided special net. The product is easy to care for at home, so it can always be used and stored in a clean condition.
■ Product Outline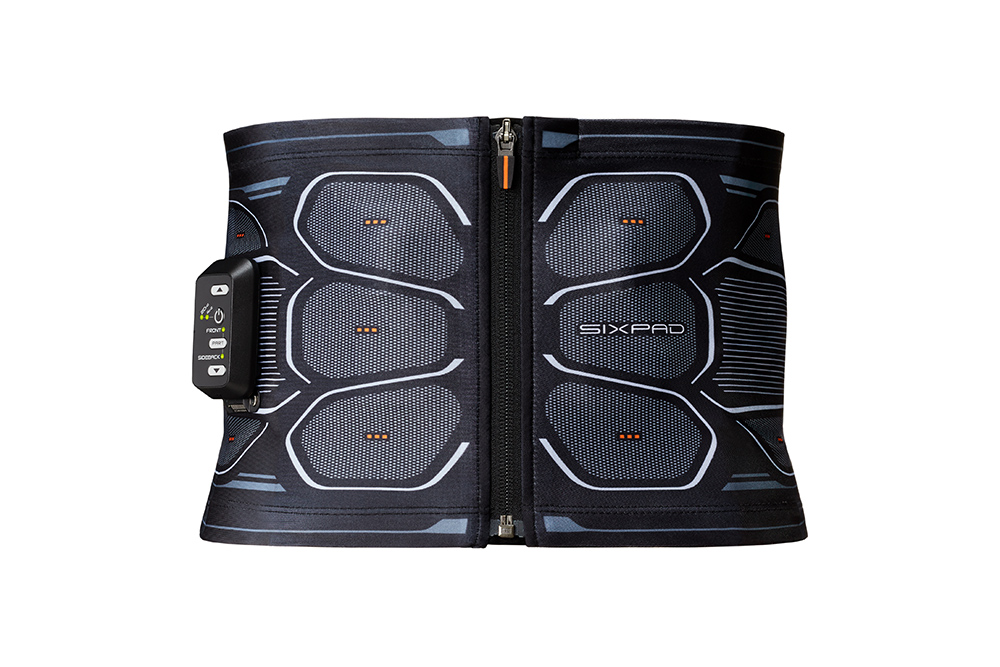 - Product name: SIXPAD Powersuit Core Belt - Price : 49,800 yen (including tax)            - Release date : April 27, 2022 (Wednesday)        - Size: S, M, L, LL (for both men and women)      - Accessories: Spray bottle, laundry net, pouch  
■ About SIXPAD
SIXPAD aims to contribute to the health, beauty, and vitality of as many customers as possible in the areas of sports & fitness, healthcare, and medicine.
The core EMS (Electrical Muscle Stimulation) technology, "CMM Pulse," was developed with safety as the first priority, and is a proprietary technology that provides both an appropriate sensation and training effect. The one and only CMM Pulse was created by combining the theories of Dr. Toshio Moriya, Professor Emeritus of Kyoto University, who has studied EMS for over 40 years and found the most efficient frequency for training at 20Hz, MTG's unique waveform that solves the pain inherent in low frequencies, and the training theories of the world's top athletes. As SIXPAD's core technology, it is incorporated into all of our EMS products.
Currently, cumulative shipments of the EMS series have exceeded 3 million units*.
*SIXPAD EMS series results from May 2015 to January 2022
SIXPAD brand website:
https://www.mtgec.jp/wellness/sixpad/