2022/04

PRODUCTS

RELEASE
"ReFa BEAUTECH EPI",
IPL Optical Beauty Machine
that Provides Full-Scale Unwanted Hair Care with Easy Operation Launched on April 8, 2022 (Friday)
TV Commercials Also Started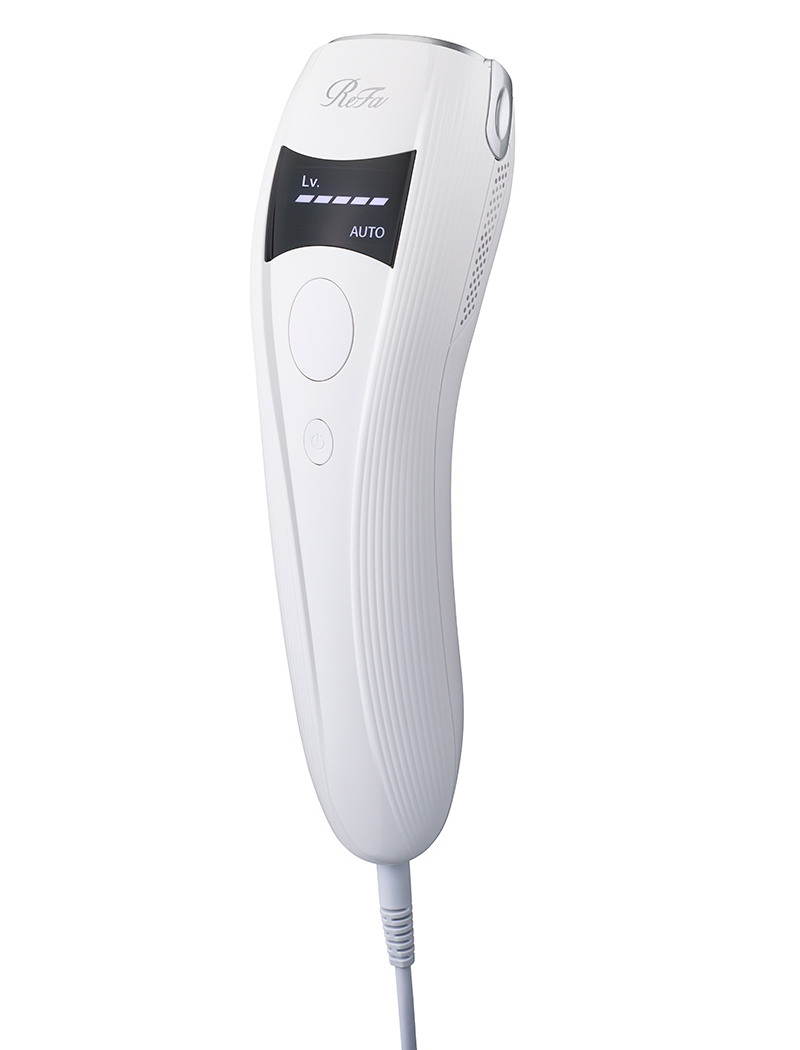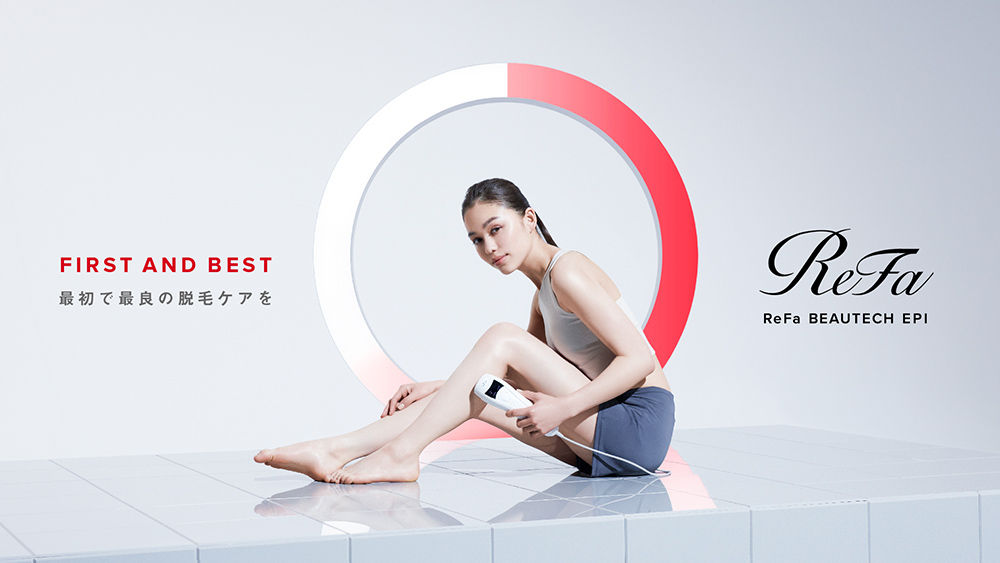 MTG Co., Ltd. (Headquarters: Nagoya City, Aichi Prefecture; President: Tsuyoshi Matsushita) will release "ReFa BEAUTECH EPI," an IPL light beauty instrument with a simple design that can be used at home without anxiety even by beginners in unwanted hair care, from the "ReFa" beauty brand on April 8, 2022. The product will go on sale on April 8, 2022. In order to make it easy for customers to pick up the product when they want to start taking care of their unwanted hair, the product is now also available for purchase through "MTG LIFEPLAN," which can be started at 500 yen*1 per month.
In addition, with the launch of the new product, MTG has launched the "MTG LIFEPLAN," which is available for 500 yen*1 to start hair removal care. *2", a TV commercial will begin airing on April 1.
*1 When customers choose to pay in installments with JACCS shopping loan [installment fee 0 yen (paid by the company)].
*2 Service that can be selected for each individual customer.
■ Product Overview
Product name: ReFa BEAUTECH EPI
Price: ¥30,000 (tax included)
Release date: April 8, 2022
Sales: Centered on the online store and B happy (e-commerce site for salon customers), to be rolled out gradually to consumer electronics mass merchandisers and specialty stores.
Website:
https://www.mtgec.jp/shop/pages/event_refa_epi.aspx
■ Product Features
Adoption of IPL system
The light that reacts to the black pigment called IPL (Intense Pulse Light) is irradiated, and the heat generated approaches the unwanted hair.
The light from the IPL irradiation is diffused over a wide area, so the heat is not concentrated in one part of the body and can be used safely.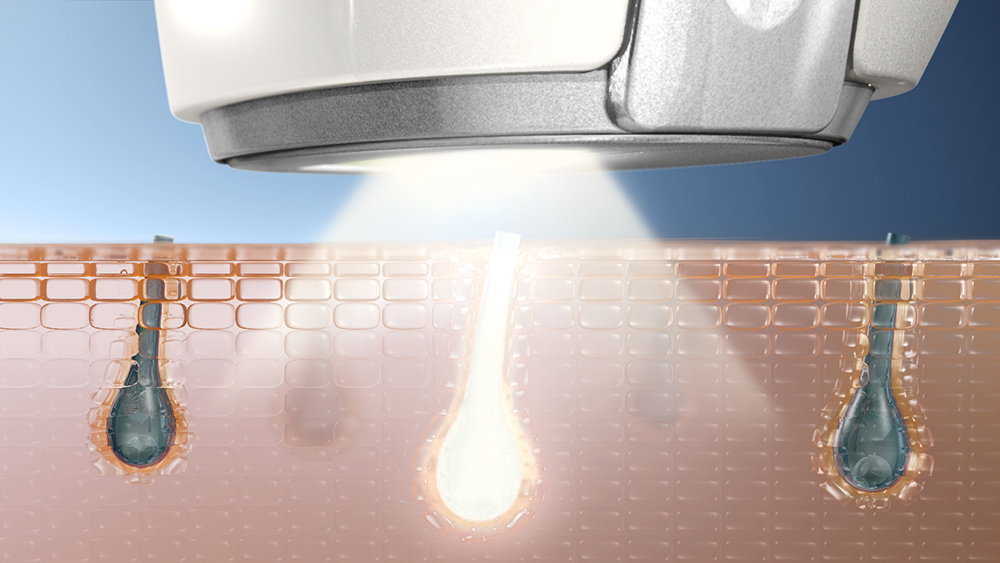 ※This photo is for illustrative purposes.
With continued use, not only will unwanted hair become less noticeable, but the skin itself will become more beautiful and radiant.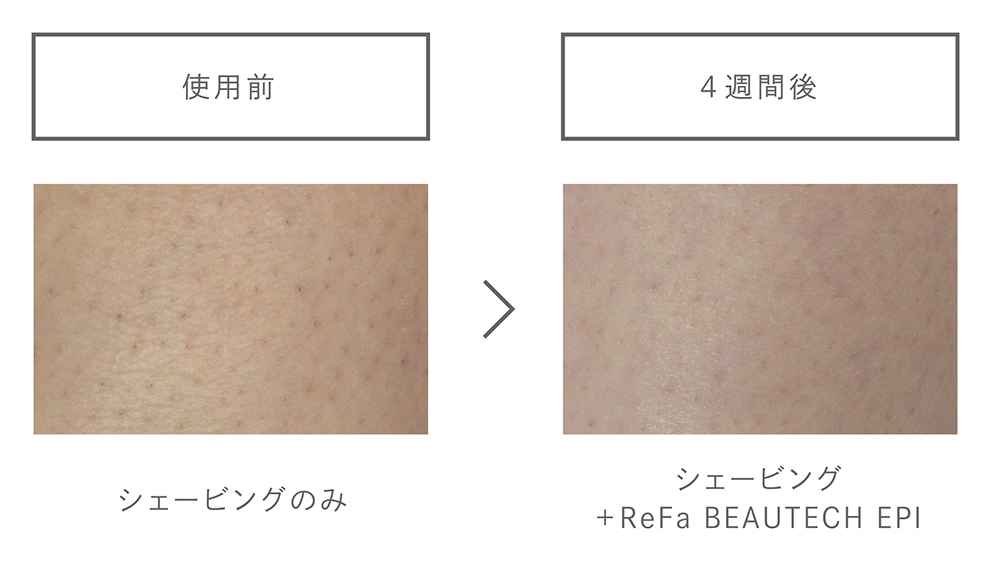 *Test Method: ReFa BEAUTECH EPI was used once a week, compared to before use. Hair removal was prohibited for one week prior to the measurement date.
Subjects: Seven healthy Japanese women between the ages of 20 and 39.
measurement area: Left leg
Period: 4 weeks
・in-house investigation
・Effects may vary depending on the individual.
No need to worry even for first-time care. Five irradiation levels to choose from.
IPL generates heat in response to black pigments, so the amount of heat energy generated differs depending on skin color. Also, sensitivity to heat varies from person to person.
ReFa BEAUTECH EPI has 5 irradiation levels to choose from, allowing you to set the power you feel comfortable using.
<5 irradiation levels to choose from>

Combination of irradiation port and mode can be selected for each area.
Two irradiation ports and two modes are available to provide care tailored to the area of the skin and its unevenness.
For arms and legs with large skin area, use AUTO mode for short time care.
For areas where heat is easily felt, such as underarms and V-zone, use the Normal mode carefully.
The combination of the irradiation port and mode will greatly increase the efficiency of unwanted hair care.
- Tip of the irradiation port -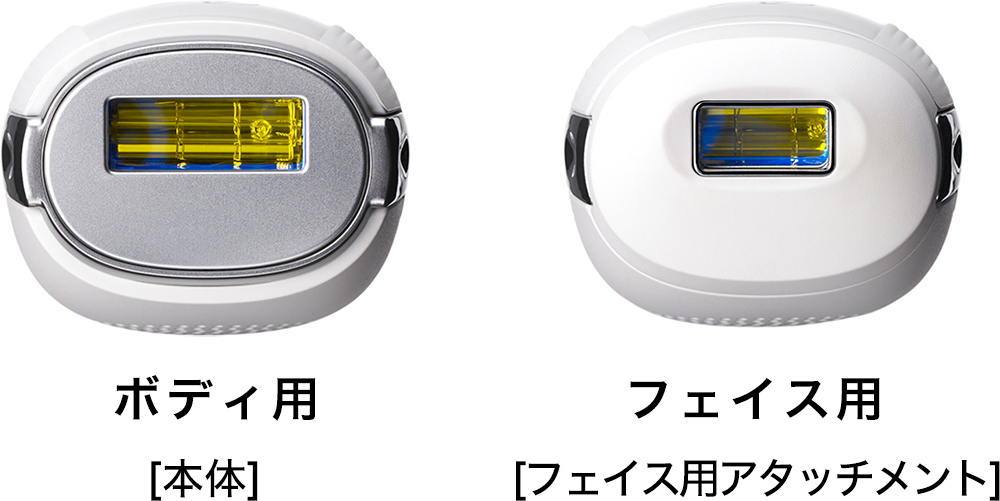 - Mode -
■ Function Features
Easy-to-operate functions for full-fledged hair care
5 irradiation levels
Number of irradiations: Approx.
300,000 shots (for about 300 full-body treatments)
Attachment: Face attachment
Weight: Approx. 300g, easy for anyone to hold and handle
Mode: Normal mode / AUTO mode
■ Commercial airing schedule
Broadcast start: April 1, 2022
Broadcast area: Kanto and other areas to be expanded as needed
■ Outline of the commercial plan
The commercial will present reasons and concerns based on empirical data (researched by the company) for people who shave their unwanted hair for various reasons and concerns, and advocate new possibilities for unwanted hair care that can be changed by adopting ReFa's optical hair stylus.
ReFa brand website:
https://www.refa.net/